West Wood Hills, Napa, CA
West Wood Hills is near Highway 29 and 1st/Browns Valley Road in Napa.
From Highway 80, take Highway 29 towards Napa (north). Exit at 1st street and take a left over the overpass. The park is a mile or two down the road on the left side.
This is a great park from a terrain point of view, with lots of trails and loops to hike along. Unfortunately it doesn't have bathroom or camping facilites, but there's a gas station a half mile down the road. We use this park for daytime events up in the Napa area.
---
Maps
Zoomed out map, showing general location in Bay Area.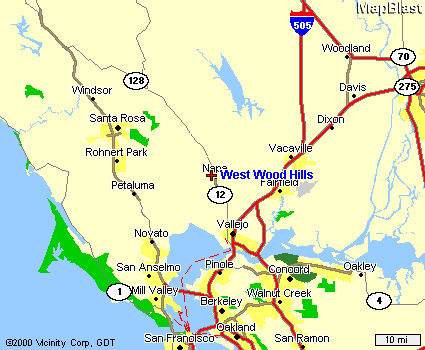 Medium view.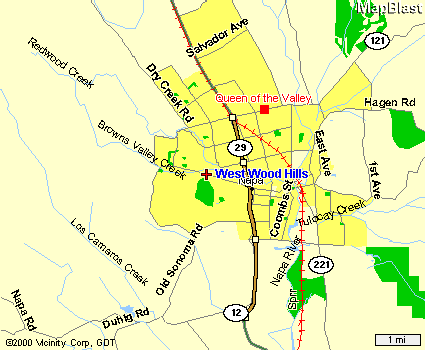 Close view, showing major streets.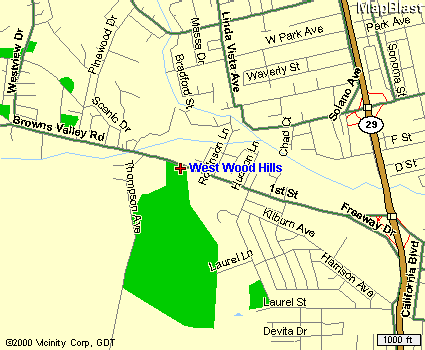 ---
[ HOME ] [ EVENTS ] [ FANTASY ] [ REALITY ] [ BOARDS ] [ GALLERY ] [ CONTACTS ]
---
Entire Site Copyright © 2001 NERO® West, All Rights Reserved.
Portions Copyright © Nero International Holding Company, Inc.
NERO® is the Registered Trademark of NERO® International Holding Company Incorporated. USPTO Registration. # 2,270,409